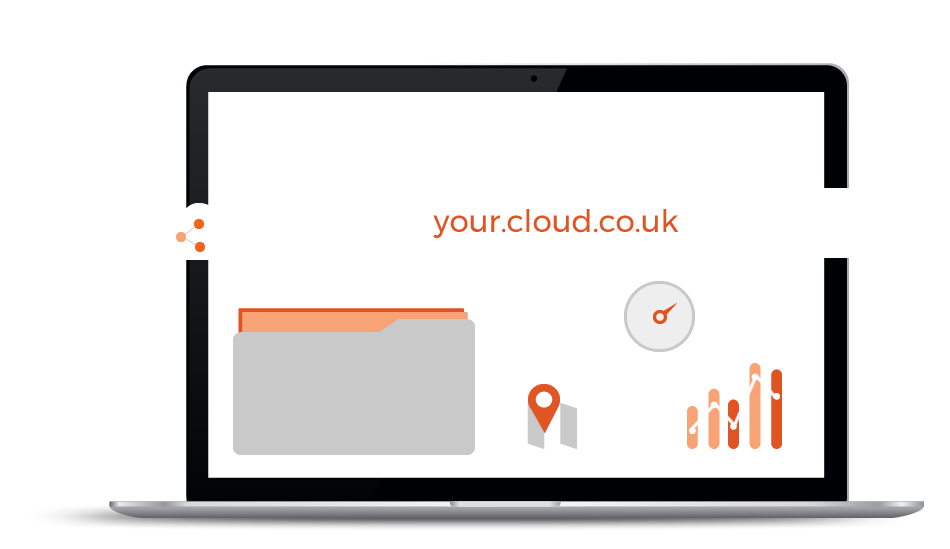 Digitalisation is the latest buzz word in business in the world today and is immeasurably impacting on and redefining businesses across the globe. In a small town in South Africa, a state of the art Hospital was established in 2003 in what was seen as a pioneering partnership between the public and the private sectors. What made this hospital state of the art was the proactive and cutting-edge technical implementation of the country's first filmless and paperless medical facility. Created from experience gained from installing over 200 integrated filmless imaging networks across the globe, the IT provider for the project combined IT with medical imaging, monitoring and theatre equipment to create a total hospital information service. Paper documents were replaced with electronic patient records, enabling the medical staff "instant access to the patient's test results and their entire history, including X-ray films, laboratory results, medication information, ECG traces, as well as all the respective specialist reports that go with such examinations." Nowhere in the world at the time, was IT being stretched to its limits in a 1st / 3rd world blended country.
Just imagine what this type of innovation could do for your business. You can transform your business through digitalisation, which is the process of converting material or information into a digital form. Thousands of business in the UK have already transitioned to online systems with the view of keeping themselves relevant and up to date with modern technical solutions allowing their business to be more effective and strategic, no matter the size of the business.
If you aren't looking in to this as a matter of urgency, ask yourself where you see your business in 5 years' time… and look closely at your answer. If you don't like what the future looks like for your business in its current state with its current capacity, then Knowall IT Support London is the next number that you need to add to your contacts on your mobile.
Knowall IT Support Paddington will assist you with everything from online storage of documents, to cloud-based backup solutions and more. Digitalisation encompasses the entire process of making your business completely functional via technology and digital services. And the benefits simply out-weight any cons that you may think of. Basically the future is already here and its coming even faster than the speed of your current hard-drive. You can expect increased efficiency at reduced operational costs. Data is safer in the cloud and easier to analyse with a significantly less chance of human error resulting from human intervention.
Knowall IT Support London offers cloud computing which offers a revolution in how your business operates, giving it the competitive edge you need for success in the marketplace resulting from heightened levels of flexibility and remote access options. More secure, your information is automatically protected against the potential loss of data. Cloud computing also saves time while increases efficiency and productivity while lowering organisational and storage costs. Digitalisation transformations have been changing the face of the industry as we have come to know it. Relevant and successful businesses have moved to cloud computing. Have you?
IBS (Industrial Blower Services) has more than 30 years of experience offering manufacturing products, equipment and services to companies within the Industrial, Utility, Manufacturing, Road Tanker, Municipal and Commercial sectors of industry. IBS is the UK's largest supplier of popular new and used industrial blower and other industrial equipment. Since inception, IBS has significantly grown and established themselves as the UK's largest repair and service centre for roots type blowers which have resulted in the establishment of three repair and service centres which are situated conveniently around the UK. IBS has capacity for the repairs of Industrial Vacuums, Vacuum Pumps, Biogas Compressor, Portable Vacuum, Pneumatic and Vacuum Conveying and Fabrication systems.
Notwithstanding the large range of top-shelf OEM products, including blowers and pressure valves,  which IBS can provide, repair and refurbish, IBS provides excellent customer service which makes them the confident partner for your business. The knowledge and expertise of the engineers within the company benefits your business purely by association.
In many instances it is crucial that the development and design of Blower Pressure Relief valves, such as Kunkle Pressure Relief Valves, is controlled with the correct materials and that are compatible with various types of process fluids, which can range from water to air and may even include corrosive agents. When Pressure relief valves and safety relief valves are required to protect tanks, cylinders and water heaters from high pressures and temperatures, installation, quality, and safety cannot be compromised. After installation, problems such as blockages, damage of internal components and incorrect pressure settings could be disastrous and time-consuming to address. Ensuring that pressure valves are installed and functioning correctly from the start can save your business significantly in the long term.
Whether you are considering using a pressure-release valve as merely as a precaution, or if it is for specifically deigned conditions, pressure-reducing valves are critical in providing a stable pressure in parts of a system that usually operates with lower pressure that a normal system pressure. Relief valves, for example, PentAir Relief Valves, can easily be set to generate a steady stream of pressure as art of its design limits. Simply put, once the valve is set, a steady and reduced pressure stream will be delivered and maintained despite any change in the supply pressure or system load.
There are various designs and types of pressure-regulating valves. Cast iron non-code vacuum relief such that which you will experience with the Kunkle 337 model is best suited for the protection of high volume vacuum pumps, conveying systems and also for light gauge tanks. Model 337 is adequately suited for the protection of medium to low pressure in high volume blowers, compressors, conveying systems and bulk hauling trailers and equipment.
IBS engineers can supply your business with all of the technical data required to ensure that you are utilising the correct products to work in synergy with your requirements for ultimate production levels and on-going productivity with little or no downtime caused by blockages, damage of internal components and incorrect pressure settings.
Dukes of Daisy rent friend service is brilliant, easy and safe to use. The whole concept is based on a platonic dating service and is giving this type of service a fresh face-lift. So many dating sites are simply hook up sites which is great for those who in that space but not everybody may be looking for that type of rendezvous. Obviously everyone is keen on spending time with someone who is intriguing to them on a physical level and that is what you can immediately see from the Dukes of Daisy website. The pictures are there, just like any other dating site, for a person to filter and browse through. Initially you may be drawn to someone because of their appearance. However at the end of the day you never really know until you meet the person.
Dating is tricky enough as it is for singletons who are wondering how to meet people, for whatever reason. Dukes of Daisy is great and different in that there is someone there to help you navigate your way. The office administration assistance from Jessica makes it easier especially if you are wondering if this is the site that you want to spend your hard-earned cash on! Many sites are out there, offering similar services but none are as transparent as Dukes of Daisy.
If you want to find a date, for a special occasion or no occasion in particular, except to take some time out and engage with someone with similar interests to you in a safe and non-threatening way, then Dukes of Daisy is the place to go. With other sites, a person could invest a lot of time and energy just to realise that the people with whom they are engaging are really looking for that instant hook up. For women especially and a lot of men as well, this is not always the goal. Dukes of Daisy escorts know that this is a purely platonic service and even the description, rent a friend service, shows that the intention of the website is different.
Busy people may not always find the time to invest in going out and about to meet people. It takes a brave individual to go out on their own or as a single person in a group, on the off-chance that they might meet someone. Not everyone is wired that way. And often times, this can be an exercise in futility. Anyone would be forgiven for wanting to try to find another way or simply giving up!
Don't give up! Dukes of Daisy will assist you with your journey and knowing that there is someone there to contact and talk to about the process, makes you really feel more at ease when it comes to making the financial investment. With this service, there will be a success every time! That's the beauty of it. You are assured that your rented date will be there because after all, this is why they are there too. They want to meet people and you want to meet people. It's a win-win for all involved and you save time looking in all the wrong places! Contact Dukes of Daisy to get started or login to the website and have a browse. You won't be disappointed.
As we embrace the slow change in season and slide into the downhill stretch towards the Christmas season, most vendors are shutting up shop for the year. Those who are still busy from the month of October through to the end of the year are doing well! However if you are slowing down, it just means that things will change somewhat in terms of what people are looking for as well as how the marquees need to be dealt with when erecting. If you understand the landscape and embrace the change, continuing through to the festive season will not cause any issues for your business.
Obviously with marquees being temporary structures, it is of great importance to your business that the marquee which you are using is designed to be extra durable and strong. No matter where or what time of year you use your marquee, these two aspects are what you will need to consider first and foremost. All the DIY marquees are cost-effective without compromising strength and durability to face all types of weather, protecting your investment and your patrons.  The initial outlay for a marquee may appear to be considerable at face value yet the sheer number of choices that you have, ensures that you will certainly find the ideal value for money that you are looking for. Popular marquees can be found on the DIY marquee website. Take for example the traditional 9m by 18m 4 season marquee. Features include 500gsm Duracoretex PVC roof and sides which is wind protective and flame retardant. Made with 38mm & 50mm Steel pipes, this marquee is a steal from just £1800.00.
Commercial Demi marquees for sale are also frequent sellers. A 3m by 6m Demi Commercial marquees for sale is suitable for all seasons with the same 500gsm Duracoretex PVC roof and sides and is similarly flame retardant. With roof and eave braces, purlins and a ground bar and 38mm steel framework, this ideal marquee is selling from just £550. Consider purchasing a green commercial 4x6m marquee with the same specs as the commercial demi, for just £708.
Some tips that can assist you with your marquees as you head into the colder months can help like factoring the effect of the weather on your marquee. allowing for more time to put your marquee up as a result of higher winds and wetter days. It's a good idea to place your marquees butted up against a permanent structure or well tied to any other permanent or stable structure. Use a walkway with sides if the winds really pick up, and ensure that they are secured fast so that they don't flap into the passageway. Being colder with fewer daylight hours means you have may struggle more with the erection of your marquee in that you have less time and less dexterity in your hands, especially when you start needing gloves for the outdoors. Another thing to remember is to allow for more maintenance of your marquee. Cold weather, snow, and rain will mean that the marquee is damp or wet at the time when you take it down. You will need to ensure that the marquee is properly dried before you pack it away which can sometimes prove easier said than done, in on-going wet weather. Making sure that the marquee is dry before you pack away will ensure the longevity of all of the materials.
In the event of snow on the horizon, take a look at all of the options for heating that we recommend on the DIY website. A little hint on the heating would be to leave the heating on very low so as to prevent it building up on the roof. In heavy snow, you may want to consider placing wooden floors down, for 2 reasons: They will give your patrons a solid surface but 2. You are raising the height of the floor! This is a good albeit expensive solution especially when you are raising on soft ground which is prone to waterlogging or even on a hard surface where water may be likely to come back up and under the sides.
Benjamin Franklin, wrote in 1789 that "Our new Constitution is now established, and has an appearance that promises permanency; but in this world, nothing can be said to be certain, except death and taxes." This is something that is very difficult to dispute, even to this day.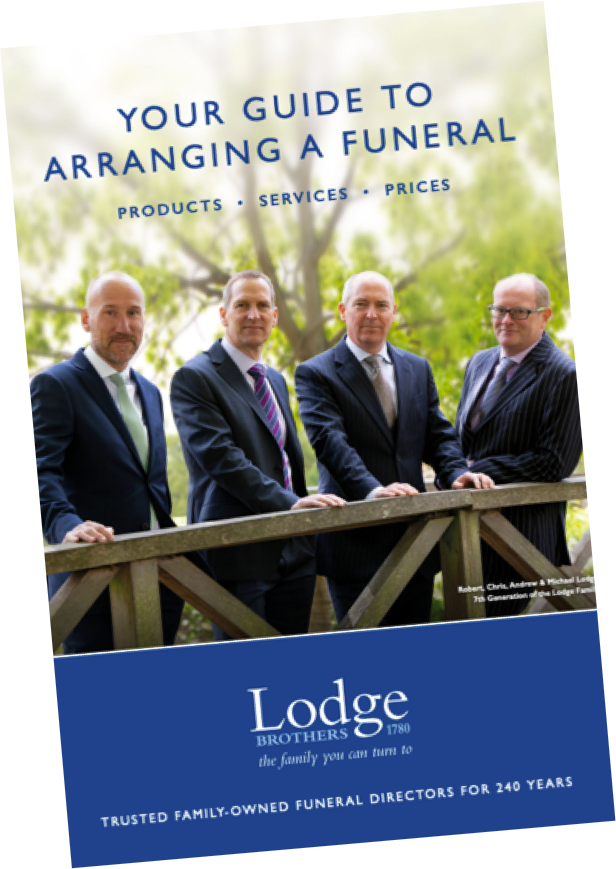 This unadulterated truth may well be the case however something that does not have to be as prescribed, is the way in which we celebrate the life of a person when the time comes to bid farewell.
As a child, I was told that my parents felt that I was old enough to go to my grandmother's funeral which was held in a catholic church which my grandmother fellowshipped during her later years. The church was fairly modern in design, with an unusual flat room, large and interesting stain glass windows filled the room with light; a modernised pulpit took center stage on a slightly raised platform. It was my first funeral and I had no idea what to expect. My grandmother was presented in a closed casket in the middle of the room, towards the front. Her casket was covered in flowers and stood pronounced in the room. It was the first time I had seen a casket and morbidly wondered what it must be like inside one. Those attending were quiet and sombre, despite the pretty colours streaming in through the windows. The hymns were slow and laboured and the priest played his part as he held his censer below the narrowing plate with one hand, allowing it to swing freely. This image is etched in my mind but so is the feeling of complete disconnect I felt.
Death may be a certainty but the type of funeral you chose, does not have to be. Traditions are beautiful and very much required as a part of society to help bring us together in community to mark the special events which punctuate our lives. When it came time for me to bid farewell to my own mother, I knew that there was another way to go about celebrating her life, which is what I know she wanted.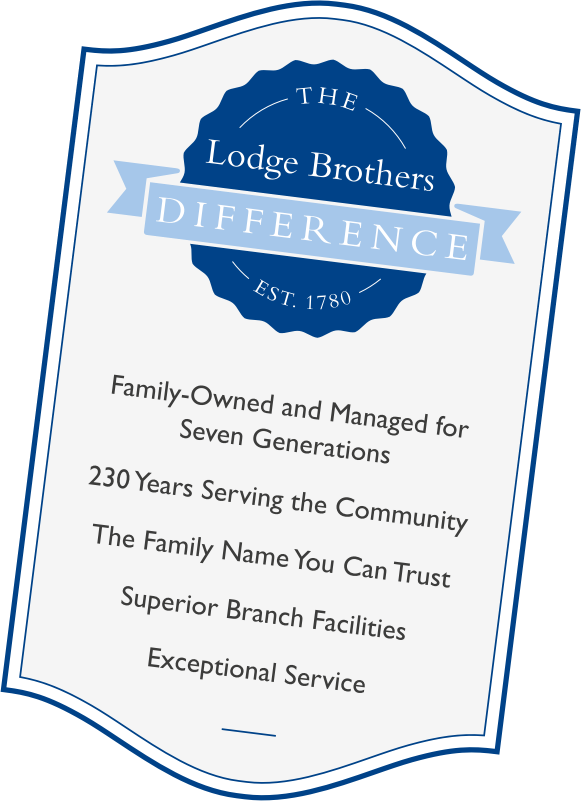 With the help of Lodge Brothers Funeral Directors, I was able to replace the sombre memory I had of my grandmother's passing but choosing an alternative funeral for my mother. When it comes to thinking about it, there are many ways in which you can say "I love you" one more time at the funeral of your loved one. Traditional funerals are often being replaced by original funerals which are far more personal and individual funerals as the life of the person you are saying goodbye to. Lodge Brothers have extensive experience assisting families with special funeral requests and will also provide you with various alternate ideas for the day. A funeral is always sad but can it can also be beautiful, simple, sentimental and heartfelt event that can give you peace of mind knowing that you have celebrated someone's life in the most respectful and positive way possible.
For most people, life involves the process of growing, learning and then using what we have learnt, to become our own independent people who have skills and experience which we use, to gather things as we go through life. It is a sign of success for a person to be able to gather many material assets during their life but mostly it is something that must happen, so that we can live our best life and provide stability and security to our families. Whether you do life in a traditional way or if you are someone who does things differently, there is always a need for the things that make your life easier and more secure, allowing you to support important people in your life as well as yourself.

Perhaps your first real possession was a watch, one that you saved for through hard work and dedication. Perhaps a car that you were eventually able to buy after years of working towards that goal. And there is a myriad of technologies that we can purchase during the years of our lives, as we grow up and eventually into old age.
When you look around you and see what you have managed to accrue in terms of material things, take a minute to also think about what would happen to all of those hard-earned large and small items that form part of your life, if you should happen to not come home at the end of the day to use them. The point is that this is a likely possibility for everyone eventually. Yet how many times do you think about what will happen to your possessions when you are gone? Honestly, this is something that most people think very little about. Life is for the living after all!
Probate is another that very few people will take a minute to think about on any given day. In fact, what is probate really? While it is actually quite a simple judicial process whereby your will is "proved" will in a court of law, the practice is something that not many will really think of as being important. Without this probate process of administering your estate, all of your material possessions may end up in the wrong hands or with people that you feel may not benefit as much from your life's accumulated possessions, as someone else possibly would. This is why it is so important to stop, take the time to think about how Lodge Brothers probate Feltham can assist and decide what you would like to happen when the time comes. This is where Lodge Brothers Legal Services is of vital assistance to you and your family. Probate is just one of the professional legal services that Lodge Brothers offers and all of these services will be of utmost importance to your family. Probate services at Lodge Brothers legal services are offered at a fixed fee which is agreed to in advance, depending on your requirements.
One size does not always fit all which is why you can get a free, no-obligation quote before you decide to proceed with engaging with Lodge Brothers for their probate Woking services. However, when you make that decision, you can rest assured that everything to do with your estate will expertly and legally be processed just as you wanted it to be.
The ancient art of Tantra is tainted by the judgements and perceptions of those who presume, without foundation, that tantra is all about the physical act of achieving sustained and continuous climax  using methods which allow a couple to remain engaged in the physical act for extended periods of time, purely with the goal of remaining in that heightened state of utter enthralment for longer periods of time. This makes tantra appear to be a very selfish act geared towards self-gratification between couples. In reality, this couldn't be further from the truth. As Tanta master, Mal Weeraratne explains, tantra only works when there is heightened trust and connection between men and women who are connected on the deepest and most grounded level that the base chakra is responsible for. Western views often misconstrue the practice as being purely physical and negate the spiritual aspects of tantra and tantric practices. Tantra is the achievement of a lifelong spiritual journey achieved only by truly and spiritually understanding oneself in order to essentially connect with another.
The body is more than just the physical. The body is a complex network of physical, emotional and energetic centres that work in unison. When one or more of these aspects of the body are in a negative state, this can product the block in the energy centres thereby stopping the natural processing of the physical body. The more that energy finds itself misplaced or misdirected, the more change of a person experiencing discomfort or disease in the physical aspects of the body.
What is misunderstood about Tantra, explains Mal Weeraratne, is that is has the ability to facilitate the body back to functioning is it was always meant to. Physical ailments and problems which some of the patients who come to Mal Weeraratne, looking for answers, can be remedied naturally and easily, with Mal Weeraratne's expertise and understanding of the energy systems in our bodies. Ailments including Vaginismus, depression and anxiety, addictions, insomnia, stress, body aches and so forth can be relieved using this ancient eastern technique.
Notwithstanding the physical aspects, so too can Tantra assist with a number of emotions issues which both men and women may manifest in their relationships with themselves and others. Relationship issues, arousal disorders, inability to trust a partner, fear of love and intimacy and insecurity resulting from a lack of confidence can be diffused through this simple practice which instil trust and returns the body to its natural self-healing state, enabling more honest and truthful relationships.
Those who misunderstand Tantra will tell you that Tantra is all physical but the reality is that it is more to do with focusing on the connection which is why it is more often than not, a source of great healing which can be seen in many parts of your life. Tantra allows the body to flow energy freely throughout the body so that it reaches every part for many hours after the practice has ended.
If you are someone who is currently suffering from one of the physical or emotional ailments mentioned, Mal Weeraratne is based in central London and practices 7 days a week. Explore the opportunity to release negative emotions and restore your body and mind to balanced health again.